Law Offices of Chris Raesz, P.C.
More than 20 years experience in trial and appellate courts (State and Federal - all levels). A broad range of experience to help you in your difficult time.
I presume that because you are on this page you are either looking for an attorney. Typically, if you are looking for an attorney on the internet you are trying to find someone to help you at a time when you feel that you cannot solve your problem yourself. I tell every potential client that, if the problem can be solved without me being involved, that is the path they should take. If you are to the point that you believe you have no other options other than the hiring of an attorney, I am available to review your situation and make recommendations.
My quick rundown of my experience follows. I have practiced in Denton, Texas (just north of the Dallas Fort Worth metroplex) since 1992. I opened my own office in Denton in early 1997. I received my Juris Doctor degree on February 23, 1991 from Baylor Law School and was licensed to practice law by the Supreme Court of Texas in May of that same year. I am licensed in the local federal districts in Texas, the Fifth Circuit and the United States Supreme Court. I have worked in district courts around the State and the State appellate courts. I have also worked in the federal system in the same manner. I am a trial and appellate attorney representing individuals in all areas of civil and criminal litigation. I will consider trial and appellate matters of all types. Given my wide range of experience, there are many areas I can be of assistance to you. If you believe you have a case that requires an attorney with my experience, I would be glad to speak to you. My past experience includes trial and appellate work in the following areas: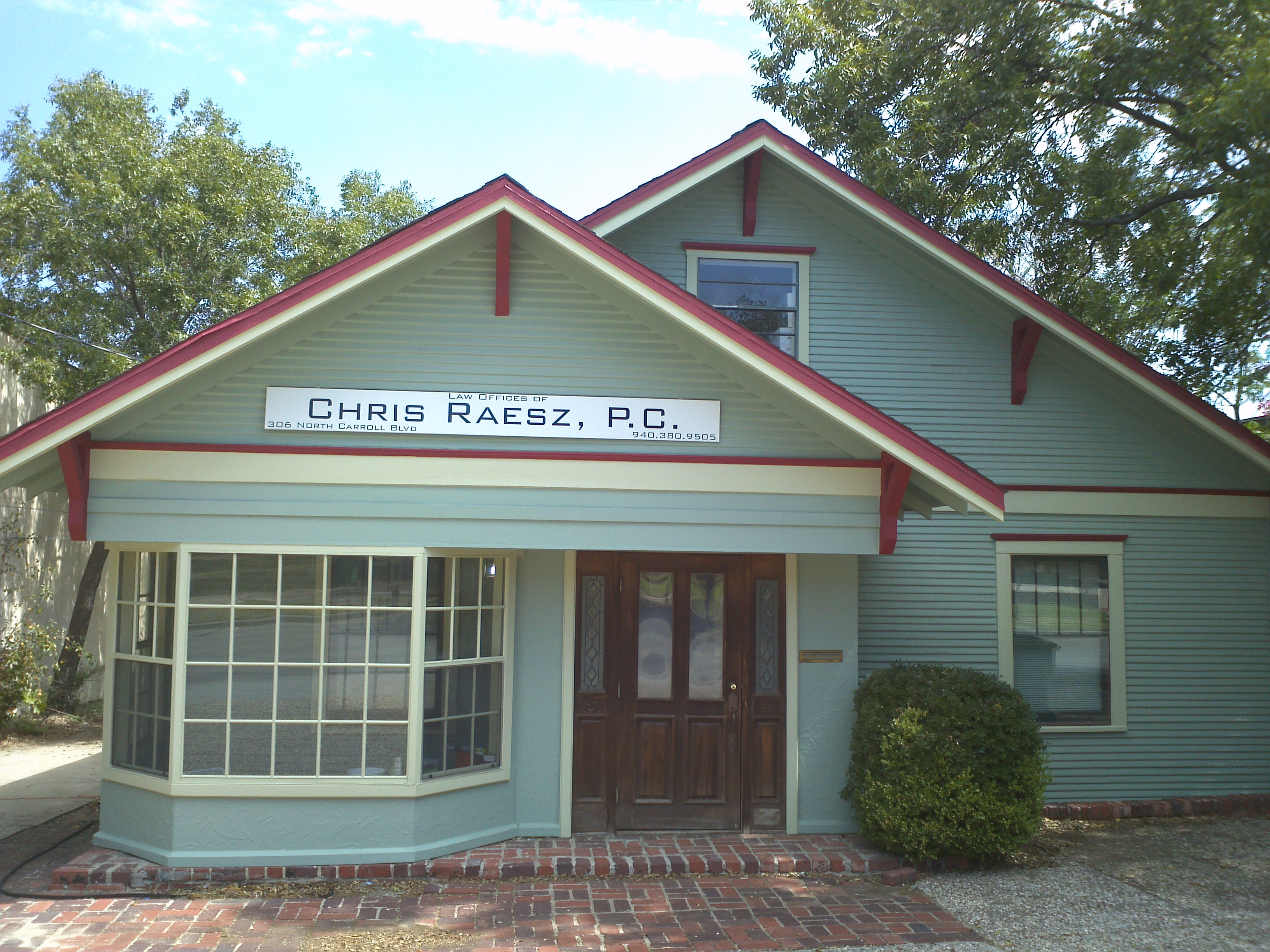 Criminal (Felony and Misdemeanor)
Appellate (Civil and Criminal)
Real Property
Probate
Consumer
Fraud
Defective Products
Civil Rights
Collections/Fair Debt Collections
Credit Reporting
Family law
Personal/Medical Injury
General Injuries/Damages
Landlord/Tenant
Contracts
Governmental
Whistleblower
Commercial
Corporate Dissolution
Shareholder Claims
Partnerships
Oil & Gas
---
In the event you wish to utilize e-mail as a method of contact, please provide your e-mail address, your home address (including state), the full name of all parties involved and your current attorney. If all of this information is not provided, no response will be forthcoming. Please be advised that e-mail is not a secure method to transmit information. For this reason, we request that you do not transmit any sensitive or confidential information via e-mail.
---
To contact us:



We accept Visa, Mastercard, American Express and Discover

© 2009 Chris Raesz, P.C.